Hundreds of years ago, before the first human began to inhabit the earth Arapaima or Paiche was the largest predator of lakes and lagoons of what is now Ecuador, Brazil and Peru, This huge fish, which can measure 3 meters and weigh 90 to 180 kilos, is an armor holder resistant scale armor for various species of marine predators, which have led it to be a reason of study for the scientists of the time; resulting in the interest of its conservation.
Fun fact: According to the fossils found, this species has not changed compared to the last 23 million years, despite not having lived with dinosaurs, its imposing appearance resembles these prehistoric animals and has become known as Dinosaur fish.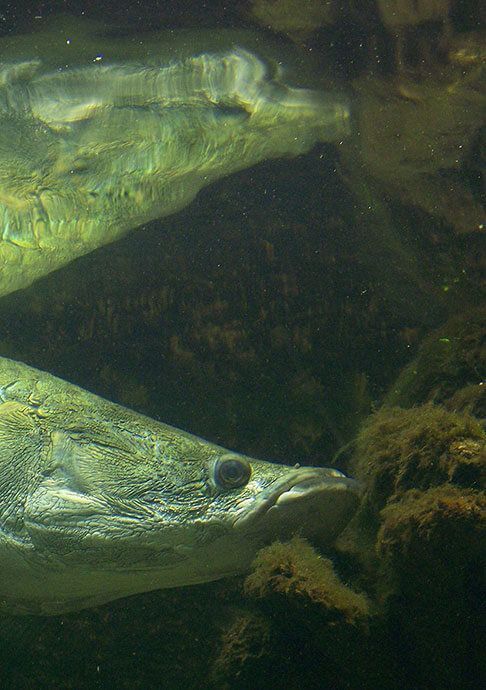 For the communities that inhabit the Amazon basins of Ecuador, arapaima has a cultural importance, since it is a source of inspiration for stories and narratives.
Fun fact 2: It is believed that the human being and the paiche are species that descend from their own brothers.
For the local gastronomy this species occupies a privileged place, since they have always served as food for the local communities, due to its large size several pieces of meat are obtained that can be preserved for months through a handmade smoking process, salted and dehydrated, to be washed, drained, pressed and dried in the open air (Alcántara, 2006; Payaguaje, B. & Payaguaje, M., interview, 2012).
The preparation of the Paiche is one of our specialties, both in Coca, Lago Agrio and Shushufindi you can try, in other dishes, a delicious Paiche Fillet in Shrimp Sauce or see them in the hatcheries of each hotel.